Welcome to Fleecewood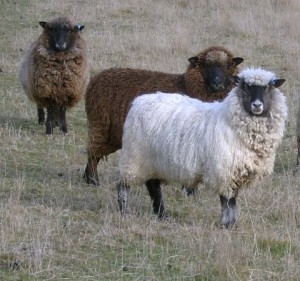 Fleecewood is an owner-operated farming business producing top-quality fleeces and processed wool for handcraft use, including spinning, knitting, weaving, felting and dolls' hair. And yes, we are happy to send overseas.
We also sell a wide range of woolcraft supplies and equipment (including Fleecewood, Ashford and Wizpick brands).
Product quality, personal sales and after-sales service, and animal welfare are important business priorities.
Would you like to have a go with some aspect of fibreraft? We offer small group, creative woolcraft workshops, classes, and one-on-one mentoring at the farm where you can meet the sheep. Scheduled workshops are designed for visitors to Nelson, but are equally enjoyable for local people. Other classes and mentoring are designed to include your requests and preferences. All workshops are tutored by experienced and qualified teachers.
This website is still being developed, so you may come across mistakes or things that don't work as they should. If you experience this, we would be grateful if you would let us know.